Cooperation with Canada Mama Consulting is a great opportunity to entrust your children's health care to the best Canadian clinics, which are famous for their accurate diagnostics and effective methods.
Health is, without exaggeration, the most important thing in life, especially when it comes to our children. It is very important to preserve it at birth and to maintain it at all times. We take every case in our practice seriously and responsibly and try to provide you with the best possible support from qualified medical professionals.
The range of our company's activities is not limited to the organization of childbirth. Over the years we have built up enormous potential in other areas, so we are ready to provide quality medical services in a variety of areas (from pediatrics and IVF to plastic surgery). You will be offered only selected medical institutions with innovative equipment and impeccable qualification of each staff member.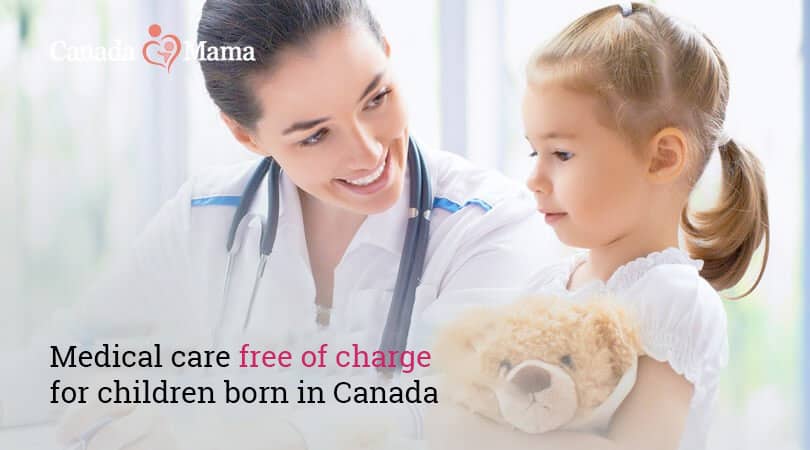 Canadian medicine is considered one of the most advanced in the world. This is an undeniable fact that has long been beyond doubt. Local professionals diagnose and prognosticate children's diseases with perfect accuracy, determine the most effective course of therapy and rehabilitation. Our managers will help you to get an appointment with the leading pediatricians of the country for treating cerebral palsy, autism, congenital amputation and other ailments. All the advanced technologies and developments of modern medicine will be aimed at bringing you and your baby back to the joy of life.
Canada Mama Consulting services include:
Selecting a specialist (based on the specifics of your situation);
Make an appointment at your convenience;
Visa and transport support;
Escort interpreter or Russian speaking nurse;
Work with documentation.
What you will need to bring with you to the hospital
Pediatrics at this hospital is designed to provide medical care for children from 0 to 18 years of age. Here, at almost every turn, you'll find medical staff who are always ready to meet and discuss your concerns with you.
It is recommended that you take it with you during your stay in the hospital:
Pajamas or robe;
Replacement shoes (non-slip slippers will do);
Personal care products (toothpaste and toothbrush, shampoo, soap, comb).
What's better not to take:
Money;
Jewelry and valuables;
Credit cards;
Small objects and rubber balls;
Electrical Appliances.
To make your child feel comfortable, there is a spacious room with a large selection of toys and books. All hospital rooms are equipped with televisions, DVDs and game consoles. According to the house rules, one parent is allowed to stay overnight.
After you are discharged, your doctors will give you a complete list of recommendations and prescriptions for medications to take during your rehabilitation period.