When you choose Canada Mama Consulting, you not only get Canadian maternity services, but also a free immigration consultation from top Toronto lawyers who will help you choose the right program and tell you about all the nuances.
We are ready to provide you with full assistance in preparing the necessary papers and further support. Relying on our highly qualified staff and our successful practice, Canada Mama Consulting will help you understand how to get a visa to Canada and what you need to successfully pass the migration checkpoint.
---
---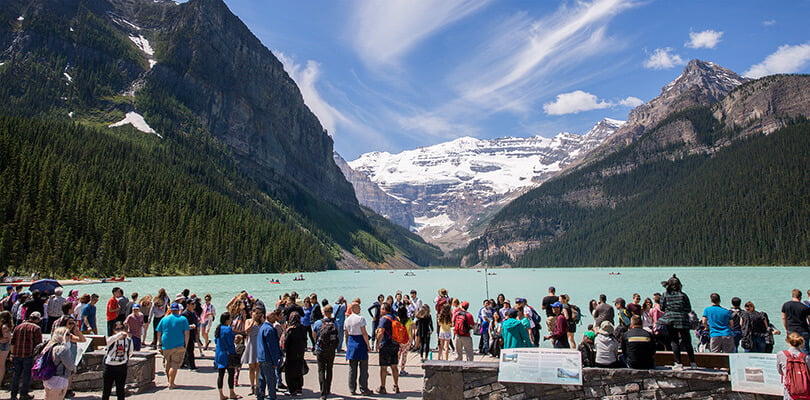 ETA Tourist Visa
Recently, the Government of Canada introduced new requirements for entry into the country, known as electronic travel authorization (eTA). This permit is now required for nationals of all visa-free countries who intend to visit Canada by air.
This system is designed to increase the level of security. Previously, people who did not need a visa to travel to Canada could fly in without any barriers, often immigration officers had no idea who the person was. Now, border guards have a complete record of all travelers coming to Canada, and if a candidate is an "undesirable person," immigration has the ability to deny that person the opportunity to come to Canada.
The eTA permit is linked to the traveler's passport in the electronic database. It will be valid for 5 years or until your passport expires, whichever comes first. With a valid eTA permit, you can visit Canada as often as you want (up to 6 months in total). Your information is sent electronically to Citizenship and Immigration Canada and we will send you your eTA.
Who needs an ETA visa?
This system requires citizens of those countries who do not need a visa to travel to Canada to fill out an online form with questions such as:
Your place of employment,
Marital status,
Any criminal record,
Passport information,
E-mail address,
Education,
What do you plan to do in Canada, etc.
The exceptions to the need to obtain this electronic authorization are:
U.S. citizens, regardless of how they plan to travel to Canada,
Citizens who already have a visa to Canada,
Certain foreign diplomats,
Aircraft crew members,
French nationals residing in St. Pierre and Miquelon,
Citizens who have a U.S. visa and are flying to America through Canada and the reason for stopping in Canada is to refuel the aircraft,
People who are transiting to other countries through Canada (if they have a visa for the country you are going to)
If you have a work or study permit and are returning to Canada.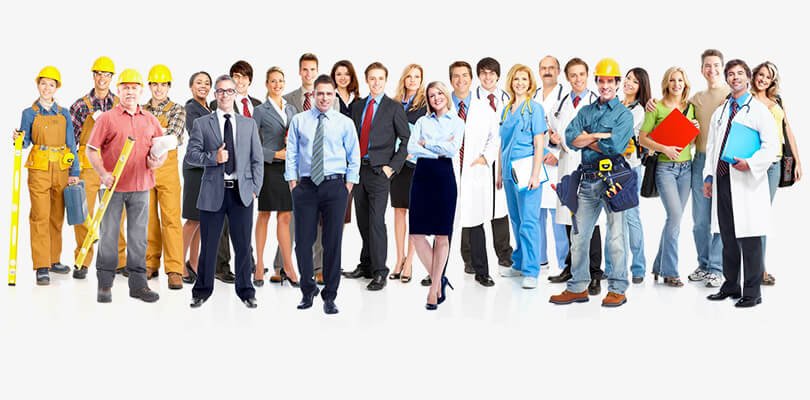 Canada work permit Visa
Recently, the Canadian government has been lowering the requirements for job applicants. The work experience criterion has been lowered from 5 to 2 years. It is still mandatory to have a potential job (Job offer).
The Labour Market Impact Assessment (LMIA) for a Canadian firm is issued by the Canadian Department of Manpower. In order to obtain the LMIA, the employer certifies that there are no Canadian applicants for the position.
Applicants for a work visa must meet the criteria:
have a secondary or higher education in the requested specialty;
to document 2 years of work experience;
have an intermediate command of English or French.
Documents required to apply for a Canadian work permit visa
In addition to personal papers - passports, diplomas, and proof of work experience in the specialty - the applicant must have an invitation from a Canadian employer. This is a permit for a foreign worker to enter Canada, which has passed all preliminary checks at the Ministry of Employment and Workforce Canada as well as the Ministry of Immigration and Citizenship of Canada.
One of the main difficulties is finding a firm that is willing, and most importantly, has the legal right to invite a non-resident of Canada to work.
According to the new immigration rules, when inviting a foreign specialist, any company must first consider applicants who have already submitted an immigration application. After all, such a person has shown that he or she does not just want to come to Canada for temporary work, but to immigrate here.
We should not forget about another difficulty, especially relevant for our fellow citizens: Canadian immigration services consider only documented work experience. If you have been employed without official registration, you are unlikely to receive a work visa to Canada.
Canada Visa Application Process
Usually the registration process takes between two and four months. The lion's share of the time is taken by the preparation and processing of documents at the ministries. Especially the preparation: the decision on the documents already submitted is made rather quickly. Therefore, in order to hope for a positive decision from both ministries, you need to do the preparatory work carefully and correctly.
Only foreign specialists with medium and high qualifications can apply for a work visa to Canada. That is, representatives of professions requiring special or higher education, who have at least several years of experience in their specialty.
In general, the procedure for processing immigration documents directly depends on age, level of education, work experience in the specialty, the demand for the profession in Canada, as well as the knowledge of one or two official languages of the country.
Documents required for a work visa to Canada
passport - current and previous;
national passport;
visa application form;
2 fresh 35×45 mm photos;
employment agreement;
invitation from employer - Job Offer, the official letter on the letterhead of the company about the offer of vacancy to the certain person, specifying the name of the company, position, working conditions;
employment authorization (LMIA) - a document from the Canadian Department of Labour that provides statutory social security coverage;
certificate of Eligibility to Work, if the employment is in the Province of Quebec;
criminal record information;
IELTS international language certificate.
In addition to the basic documents, enclosed are:
diplomas of qualifications, certificates, certificates of merit;
recommendations from previous jobs;
copy of a work record book;
certificates of property ownership;
bank statement of personal account.
You can always get a complete list of documents and advice on filling them out at Canada Mama Consulting. Our qualified managers will advise you, taking into account the individual characteristics of your situation.
The Canada Express Entry Package offers you to immigrate to Canada through federal immigration programs. As of October 2019, immigration to Canada is processed through the Express Entry online selection system. Express Entry serves three federal programs: the Federal Skilled Worker Program, the Federal Skilled Trades Program, and the Canadian Experience Class Program.
What are the programs for obtaining a work visa?
Immigration to Canada under the Federal Skilled Worker (FSW) program
Highly skilled professionals (engineers, programmers, managers, etc.) with a university degree can immigrate to Canada through the Federal Skilled Worker program.
This program has requirements for qualified work experience, language abilities and education of the candidate. You must meet all of the minimum requirements to qualify for the Federal Skilled Worker program.
You must score 67 out of 100 on the following factors to qualify for the program:
Proficiency in English and/or French
Education
Work experience
Age
Adaptability to Canada
Job offer to work in Canada.
Please note that the Express Entry system, which includes the Federal Skilled Worker program, has its own extended scoring system. The above-mentioned points are only required for registering with the system (to be considered a candidate). Once you register for Express Entry, it will automatically recalculate your scores on its system and use them for future selections. Only the Express Entry system calculates the points you need to immigrate to Canada.
Federal Skilled Trades
The Federal Skilled Trades Representative Program is for skilled workers in a variety of trades and technical occupations. To be eligible for this program, you must meet the work experience requirements in your profession obtained in Canada or abroad, have a job offer from a Canadian employer, be licensed to practice in your profession in the relevant province and meet the language criteria.
Skilled trades are skilled jobs, usually requiring manual skills and specialized training. Such work is particularly related to the fields of construction, industrial production, agriculture, natural resource extraction, and operating heavy machinery. There are several requirements you must meet to immigrate to Canada through the Federal Skilled Trades (FSD) program. Requirements Sufficient language level on the Canadian Language Benchmark (CLB): Level 5 in speaking and listening, and Level 4 in reading and writing. 2 years of full-time experience or the appropriate number of part-time hours within the last 5 years (see below). Appropriate education (see below). A job offer from a Canadian employer with at least 1 year of work experience OR a certificate of qualification from the province or territory where you want to live and work. The certificate of qualification proves that the candidate is eligible to work in a particular skilled occupation in Canada. Be acceptable in Canada (not dangerous for the country, have no serious disease etc.) Must plan to live outside the province of Quebec.
We present some general categories that include lists of in-demand occupations according to the NOC. They will be a large field of choices and opportunities for the FSTP applicant.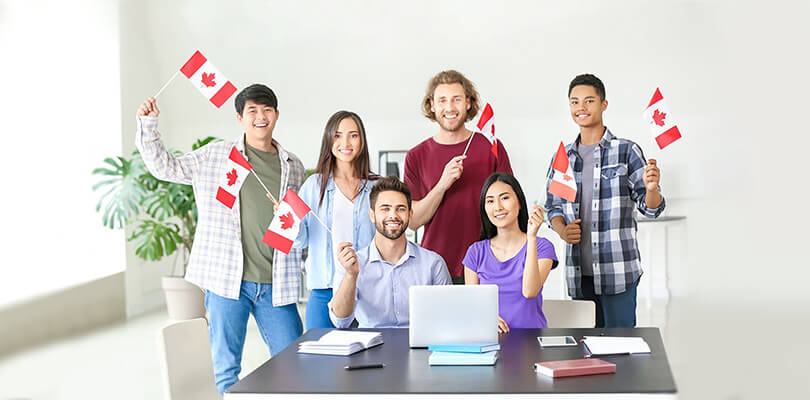 Study Permit Canada
A study permit is issued by Citizenship and Immigration Canada (CIC) and gives you the right to study in Canada for a set period of time. If you want to study in Canada, you will most likely need to obtain a study permit and a student visa first, which entitles you to enter the country. Only in some cases is it possible to study without a study permit.
How to get a study permit in Canada:
If you are planning to go to Canada to study, you first need to choose the program and institution that will best suit your ultimate goals.
Once you have decided on a study location and program, read the admission requirements, which are usually listed on the institution's website.
Go through the admissions process. This should result in an official letter of acceptance.
Once your acceptance letter is received, you can apply for your study permit and Temporary Resident Visa. This visa allows you to enter Canada, and a study permit gives you the legal right to study there. Some nationalities do not need a visa, but Russians and citizens of all former Soviet republics do.
List of documents for a study permit to Canada
To get a study permit you will need to provide the following documents:
Letter of Acceptance (confirmation of enrollment)
Valid passport for each family member planning to travel with you
Two photos for each family member
A letter of explanation explaining why you want to study in Canada in the program you chose.
As part of the study permit and visa application process, Immigration Canada may require you to submit a medical and criminal record check.
If you wish to study in the Province of Quebec, you will also need permission from the Quebec immigration authorities.
Most graduates are able to obtain a Post-Graduation Work Permit, which will allow them to stay in Canada for a short period of time.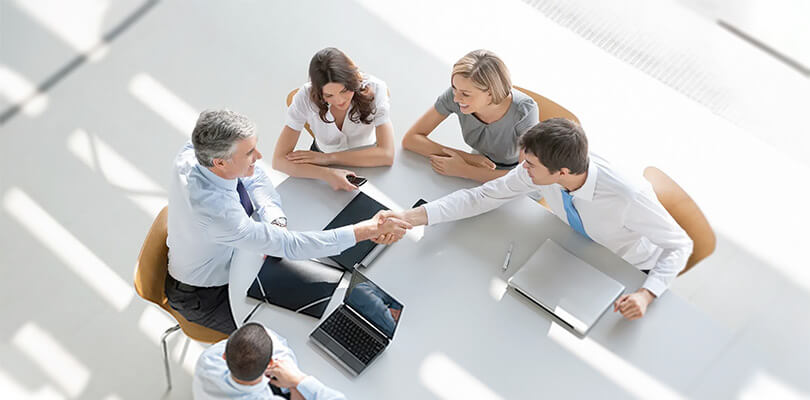 Business Visa
If you are a non-Canadian and want to make a business trip to Canada, you need to obtain an electronic travel authorization (eTA) or a business visa to Canada (U.S. citizens and travelers with a valid Canadian visa do not need an eTA). Our immigration firm will be happy to help you with the paperwork and advise you on all types of visas to Canada.
You can travel on a business visa if your temporary visit to Canada is scheduled for:
expand your business;
make investments;
meet with your business partners.
How to get a business visa to Canada?
Business visa to Canada is an opportunity not only to participate in business negotiations, but also to take express English language courses, to meet with friends and relatives. It is issued for up to 10 years. The maximum length of stay for one trip should not exceed six months.
To minimize the possibility of rejection, you need to carefully prepare the documents. The first step is to fill out the online application form in English or French. Then you need to fill out another form, where you must specify the exact details of all family members. And in the third form, the applicant specifies a list of all the documents provided.
If there is any doubt about the correctness of the completion, it is better to consult with experts. After all, the slightest mistake may result in a visa denial.
After successfully completing the form, you must pay the consular fee and move on to collecting documents.
Required Documents for getting a business visa to Canada
The basic package of documents that will be required to obtain a visa:
Foreign passport, the validity of which is more than 6 months after the trip. If you have old passports, they must also be presented.
3 photographs taken no later than six months before the submission of documents.
Passport of a citizen of Ukraine, as well as copies of all pages of the passport (even empty ones).
Income statement for the last six months.
Completed application form in English or French.
Questionnaire about the composition of the family.
Exact list of submitted documents.
Paid receipt of the consular fee.
A copy of the registration of the enterprise where the visa applicant works.
An invitation from the Canadian side from a business partner, or confirmation of participation in the conference.
Keep in mind that the package of documents may vary from case to case. Also, the embassy officer may require additional documents. Therefore, it is better to find out in advance, with the help of experts, what other documents you may need.
Why should I contact Canada Mama Consulting?
Canada Mama Consulting understands that for a business person, time is money. That is why visa specialists do everything possible to achieve results in the shortest possible time. For this purpose we offer you:
individual approach;
expert assessment of your chances of obtaining a positive result;
professional completion of questionnaires;
careful checking and preparation of all documents;
registration for a conference, seminar according to your occupation;
booking air tickets and hotels;
a detailed and clear travel plan;
professional translations of documents;
submission of documents, payment of the consular fee;
full support and assistance in any trifles;
we work remotely if necessary.
Our main task is to prepare a convincing package of documents and maximize your chances of obtaining a visa. We save your nerves and time and try to make the visa application process as comfortable as possible for our clients.
What programs are available for obtaining a Business Visa?
Start-Up Visa
The Canadian Start-up Visa program is aimed at entrepreneurs who have the potential to create innovative projects. If one night you have a genius idea that can if not change the world, then at least change the market - you can try your luck. A business idea must be innovative, create jobs for Canadians, and be competitive. If the requirements are met, you can get support from sponsors (designated organizations). These are:
venture capital funds;
business angel groups;
business incubators.
One condition, apart from the most standard ones, is that your business idea must interest accredited Canadian investors (designated organizations).
How to find an investor in Canada? The aforementioned accredited investment organizations include three main groups: venture capital funds, business angels and business incubators. Keep in mind that each particular investment organization has its own requirements for projects. For example, some require a business plan and some require a presentation.
Basic requirements for the Start-Up Visa program candidate:
Compliance with the minimum language requirements of the program (CLB 5)
Completed post-secondary education (minimum one year)
Compliance with program financial requirements
Desire to live and work in Canada (any province except Quebec)
Canadian Medical and Safety Compliance
Stages of obtaining Canadian permanent residence under the Start-up Visa program
Preliminary examination of a company or project for compliance with the requirements of the Canadian Start-up VISA program.
Selection of an authorized investment institution that meets the objectives and profile of the project. Filing an application.
Formalization of relations with the selected investment institution, as well as the implementation of the rules required by it.
Obtaining a document confirming the support of the project by the investment institution.
Preparation of a package of documents for applying for permanent residence in Canada, payment of registration fees.
Applying for permanent residence in Canada, waiting, obtaining documents for entry.
Once you have submitted your application, government services process it and cross-check all the information. The processing time can take anywhere from 12 to 16 months. Immigration officials may contact you and ask for additional documents, such as a police certificate. If the application is approved, you will be asked to send your passport to the visa office. You will be required to have a physical exam before you come to Canada, and you will be contacted once you arrive to discuss how to proceed.
Canada Self-Employed Persons Immigration Business Program
This immigration program is designed for professionals in the fields of sports, culture, arts and farming, who are able to self-employ themselves in Canada (not needing a permanent employer) and make certain contributions to the development of their professional field in their new homeland.
Immigration for the self-employed is available to foreigners who have at least two years of experience in their business. In addition, the activities of self-employed candidates must be in areas such as professional sports, or professional creative or cultural activities (artists, musicians, writers or journalists, directors, actors, etc.). The activities of such candidates should be the main source of income and bring profit.
Grading criteria and passing score
In all Canadian immigration programs, potential applicants are rated on a point scale. The Self-Employed program is no exception, but the passing score here is much lower than in other programs. Because of this, potential candidates with experience in sports, farming and freelancing have a better chance of immigrating to Canada with minimal skills and basic data. The minimum passing score for the Self-Employed program is 35. The maximum score is 100. For example, how you can get the right score and higher:
4 to 24 points - basic knowledge of English or French.
6 points - adaptation (having work experience or education in Canada of the candidate and family members).
10 points - potential candidate's age between 21 and 49.
5 points - high school education (if no college degree).
20 points - higher education (bachelor's degree).
25 points - higher education (master's degree, doctoral studies).
20 points - 2 years of work experience.
25 points - 3 years of work experience.
30 points - 4 years of work experience.
35 points - 5 years of work experience.
This determines that an applicant of the appropriate age, with a minimum of two years work experience and a basic knowledge of a foreign language already qualifies for this Self-Employed immigration program. The more the potential candidate accumulates points, the higher he rises in the ranking among the other applicants and accordingly has a better chance and faster to receive an invitation to obtain a permanent residence permit.
It is worth noting that the selection process is based on the documents provided, which confirm the information provided in the online application form. As part of the immigration process, it is possible to have an interview with a visa officer, the purpose of which can be to verify the data and explain some of the nuances specified in the application form.
Quebec Investors Program
Today, the Quebec Immigrant Investor Program is one of the most affordable and feasible business programs in Canada. In a nutshell, several banks in the province of Quebec are ready to facilitate as much as possible to obtain a permanent residence permit in Canada for a five-year guaranteed investment of $800,000 CAD. And the sweetest thing about it is that they are willing to lend some of this money.
To immigrate to Québec through the Immigrant Investor program (Program des investisseurs), the candidate must: intend to live in Québec; hold assets of at least CAD 2 million. They do not include sums donated during the 6 months prior to their application; have at least two years of management experience in the last 5 years (including planning, management and control of financial, human or material resources, but excluding internships and training); conclude an investment agreement with a financial intermediary authorized to participate in the Immigrant Investor program; invest 1.2 million Canadian dollars over 5 years through Investissement Québec - Immigrants Investisseurs Inc. After 5 years, the investor will receive this amount without interest; successfully pass a democratic values test based on the Québec Charter of Human Rights and Freedoms (a requirement effective January 1, 2020). The candidate is also evaluated on other criteria, such as age, education, proficiency in English and French.
Provincial Entrepreneur
Basic requirements:
experience in the field of creation and / or management of a profitable enterprise
the availability of funds to create a new enterprise in Canada or purchase an existing one
active personal participation in the management of the enterprise
creating at least one job for a Canadian citizen or permanent resident who is not a member of the applicant's family.
There is no minimum amount of money to be invested in a new or acquired business. The practice of immigration cases takes an individual approach to each applicant, but experience shows that the amount of US $300,000 is sufficient to meet the challenges of successfully establishing a business in Canada.
Immigration officers strongly recommend that all applicants carefully investigate the available opportunities in Canada, visiting Canada to familiarize themselves with the main financial institutions: banks, licensing, insurance and other similar organizations.
You would need to prove to the Canadian authorities that your savings comes from a legal source and that it belongs to you and not to others. Financial standing should be proved by documents (real estate appraisals, financial statements, etc.). Immigrant must not have a criminal record, he himself and family members must not have a serious illness.
By its complexity, this immigration category, along with investors, certainly makes it almost inevitable that a lawyer of a professional participate in the immigration process.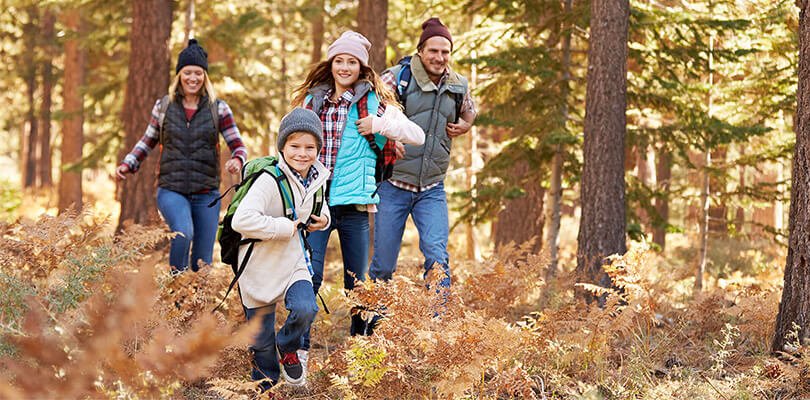 Family Programs
Canada's immigration policy provides an opportunity to reach out to close relatives who are still abroad.
By completing the Family Sponsorship process, applicants have the opportunity to obtain permanent residency in this country, and then, after a set period of time, citizenship.
In 2020, the following family members of a Canadian citizen or permanent resident may apply for Family Sponsorship to Canada:
Legal spouses and partners (marriage immigration);
Children;
Parents, grandparents.
If the sponsored spouse obtained permanent residency through Spousal Sponsorship Canada, they may also be eligible for this program as a sponsor after 5 years (in the case of a new marriage, for example).
When applying for spousal sponsorship through the Family Sponsorship program, you must ensure that your relationship is genuine. If any fraud is discovered, the sponsor will lose their Permanent Resident status and both parties will have to leave the country.
The Government of Canada allows same-sex partners to apply under one of the above categories, as long as the requirements are met.
Canada provides two types of spousal sponsorship depending on your current residence:
external - when the sponsored spouse resides outside of Canada;
domestic - an option for couples living together while the foreign partner has temporary status in Canada.
Spousal sponsorship is one of the most popular types of immigration to Canada, and a large number of applicants apply each year. Although many amendments have been introduced to simplify the process, we still recommend that you consult an immigration expert. This way, you will avoid delays or denials on the way to successfully implementing your plan.
What family programs are available for immigrating to Canada?
Sponsorship of spouses and children
A procedure involving the sponsorship of a wife (husband) to Canada, according to the legislation of 2020, is possible if a number of requirements are met, both by the sponsor and the sponsor
The basic requirements for the Canadian side (sponsor) are as follows:
Be at least 18 years of age and have Canadian citizenship or permanent residency;
Do not receive social assistance from the state;
Meet clearly defined financial criteria.
The basic requirements for a spouse are as follows:
Be at least 18 years of age;
Be in a real, not fictitious relationship with a sponsor.
The basic requirements for sponsored children are as follows:
Be under the age of 19;
Not married and financially dependent on a sponsor.
It takes up to 12 months to process a spouse's application for family sponsorship to Canada. For children, it takes 14 months. This time frame includes going through all the required steps.
Under the new rules, the sponsor is financially responsible for the sponsored applicant for a period of three years from the date of permanent residency.
Regarding the sponsorship of children, the Canadian parent will be responsible for them for 10 years after the latter obtains permanent residency.
Sponsorship of Parents and Grandparents (PGP)
Canadian citizens and permanent residents can invite their parents and father or mother's parents to Canada through the following well-known programs: Family Sponsorship and/or Supervision.
The Family Sponsorship program allows the parents, as well as the sponsor's progenitors, to participate in the process of becoming a permanent resident and obtaining citizenship. Successful applicants will have the opportunity to become permanent residents of Canada and may apply for citizenship.
To be legally eligible for family sponsorship, the sponsor in Canada must meet the following requirements:
Sponsor must be a citizen or permanent resident of Canada;
Sponsor must be at least 18 years of age;
The sponsor's income must exceed the required minimum income level established for this program (if the sponsor is married / married / in a civil marriage, the income of both partners is taken into account);
The sponsor must sign an agreement under which he undertakes to reimburse any social assistance from the local province, which is provided to him and his family members for a period of up to 20 years, if necessary;
If the sponsor lives in the province of Quebec, an additional commitment must be signed. Sponsors must provide proof that their income meets the requirements, ie. income document
Canadian Revenue Agency as proof of their sponsorship, and they must also show that they have earned the required minimum for three consecutive years.
Super Visa for Parents
The Super Visa allows parents and grandparents of Canadian citizens and permanent residents to reside in Canada for up to 2 years. The visa itself is issued for up to 10 years. So your parents could live with you for 1.5 years, for example, and then leave Canada and re-enter for up to 2 years. And so several times. It is important to note, however, that the Super Visa does not entitle you to work in Canada.
Who can get Super Visa
Parents and grandparents of Canadian citizens or individuals with permanent residency in Canada may apply for a Super Visa. They must not have a criminal record or serious health problems that would preclude them from entering Canada.
Only the parent/grandparents and their spouses are eligible for the Super Visa application. Their children (even if they are minors) cannot obtain a Super Visa.
The issuance of a Super Visa relieves your dependants from having to renew the standard Temporary Resident Visa (TRV) that allows them to remain in Canada for up to six months.
Super Visa Process
The process of applying for a Super Visa for Parents is not much different from the process of applying for a standard Temporary Residence Visa. You will only need to provide additional documents confirming your ability to fully support your visiting elderly relatives while they are in Canada. The following documents are usually required:
statement from the inviting son/daughter or grandson/granddaughter
documents confirming relationship
a copy of an insurance policy for at least a year from a Canadian insurance company
documents confirming that the inviting person has an income not lower than the established minimum (updated annually)
Documents should be submitted to the Canadian Consulate at the place of residence of parents or their parents, as they are main applicants in this case.
The issuance of the Super Visa is of course not guaranteed by anyone. Each application will be considered on an individual basis. It is very important that the parents have ties to the main country of residence (real estate, other relatives). In addition, a medical examination will be required, the necessary documents for which will be sent by the consulate additionally.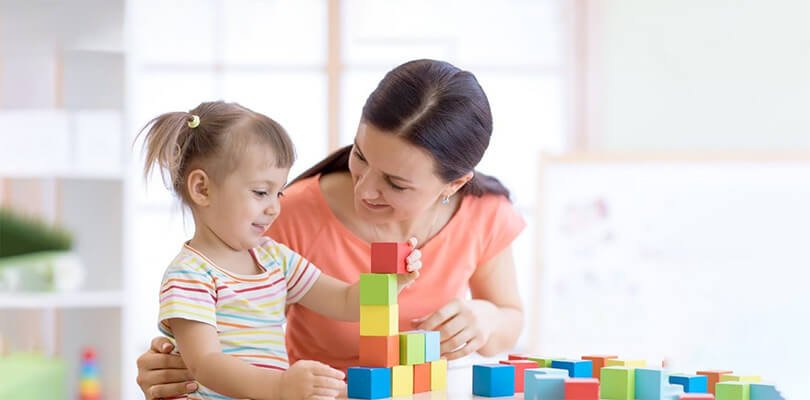 Provincial Immigration to Canada
Provincial immigration to Canada is done through the Provincial Nominee Program (PNP), but in fact, there are almost 80 different provincial immigration programs. Some provinces, such as Alberta, have only three different streams, while Ontario has ten different active immigration programs. PNP streams are usually aimed at skilled workers, semi-skilled workers, students and entrepreneurs who may have some connection to the province (relatives living in the province, previous education or work experience in the province) or have skills that are in demand in the province or occupations on the provincial occupations in-demand list.
Atlantic Immigration Pilot Program (AIPP)
- is a new step in Canada's immigration plan. Through this program, which opened in 2017, the federal government, along with authorities in Nova Scotia, New Brunswick, Newfoundland and Prince Edward Island, plans to welcome 10,000 new immigrants and their families to the Atlantic region of eastern Canada in 2022. Much of this region is collectively called the Maritime Provinces. What makes this program unique is that it is one of the simplest programs in the 21st century, with not the most inflated requirements in all areas: language, education, and work experience. Let's take a look at what the Atlantic Immigration Pilot Program is all about in 2020
How the Atlantic Pilot Program Works
The program simplifies the process of economic immigration to Atlantic Canada. All participants must have a job offer from an approved Canadian employer and an individualized relocation plan for them and their families.
Once an approved employer finds a suitable candidate, they generate a job offer for them. Under the pilot Atlantic program, employers are not required to obtain a Labour Market Impact Assessment (LMIA), which greatly simplifies the immigration process.
Once the candidate confirms the offer of employment, the employer connects them with an approved organization that will help the candidate and their family settle in Canada when they arrive. At this stage, the participant makes an individualized relocation plan. The employer also supports the immigrant and his or her family on arrival and, if necessary, assists with the relocation plan.
If the employer needs to fill a job urgently, they will be able to generate a temporary work permit so that the candidate and his family can come to Canada as soon as possible. To obtain such a work permit, the candidate will need:
A valid job offer;
a letter from the province;
the obligation to apply for a residence permit within 90 days of applying for a temporary work permit.
Nanny Program in Canada
On June 18, 2019, Canada launched two pilot immigration programs: Home Child Care Provider Pilot (babysitters for children) and Home Support Worker Pilot (caregivers for seniors). The programs are very loyal and advantageous - those who meet all the criteria will be able to work in Canada, move with their family, and apply for permanent residency.
The new programs do not tie the employee to the employer - nannies/caregivers now have the option to change employers.
The employee has the right to bring his/her family to Canada: his/her partner will be able to work and the children will be able to study.
Once the nanny/caregiver completes her work contract (fulfills the terms of the program), she can obtain permanent residency in Canada.
Requirements for candidates
At least 1 year of post-secondary education (education from any other country must be equivalent to Canadian).
Knowledge of English (5th level CLB) or French (5th level NLCL). The candidate takes an appropriate test (IELTS, TEF, etc.).
Relevant work experience (experience as a foster parent or housekeeper does not count).
Good health.
Ability to provide first aid (as required).
The absence of a criminal record, dangerous diseases and other reasons for which they may be denied entry to Canada.
We provide services:
Issuance of a Canadian passport;
Translation services;
Legalization and authentication of documents;
Educational advice in Canada;
Business - consultations;
Registration of documents for obtaining citizenship (permanent residence), updating maps;
Legal services, insurance and real estate agents, tour agents.