Each year, Canada attracts millions of tourists with its famous colorful scenery and local attractions. A separate area of tourism has become medical tourism. After all, the quality of Canadian medicine is highly regarded around the world. The world's leading doctors and the most modern clinics are at your service. To give birth and be treated here means to entrust yourself to qualified specialists with vast experience and impeccable references.
Over the years, Canada Mama Consulting has identified three hospitals with which we have successfully collaborated over the past few years.
Humber River Regional Hospital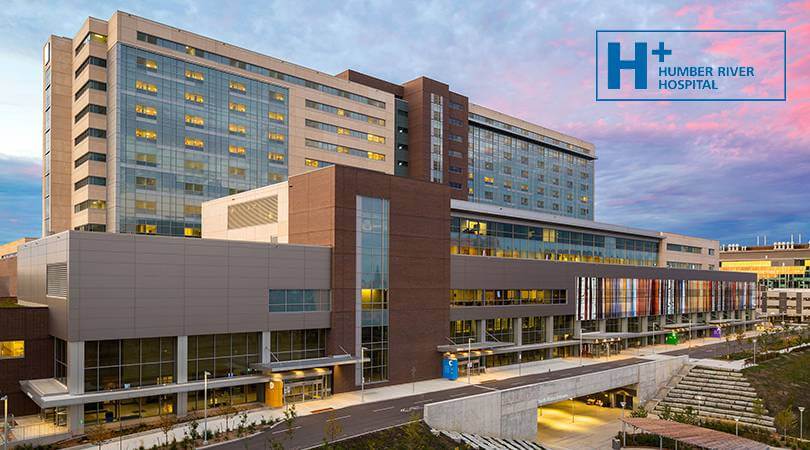 A new hospital building opened in 2015. Humber Memorial reopened in 2016 for temporary dialysis, outpatient physical therapy and skin care at the Community Access Center (CCAC). The Finch unit is known as the "Reactivation Center" and Church Street is known as the "Humber Clinic." The Keele Street building was sold to the Daniels Corporation, a developer with plans to build a new neighborhood on the site.
The hospital's main mission is to be innovative. In 2017, it opened the Command Center, built in collaboration with GE Healthcare, which built a state-of-the-art Analytics Wall for the entire hospital and to improve wait times and other challenges.
It is the first fully digital hospital in North America. It has 656 bed -beds and provides services such as:
cancer treatment;
emergency department;
intensive care department;
laboratory services;
maternity services;
medical imaging;
mental health and substance abuse program;
nephrology program - at Wilson Avenue and Church Street;
surgical program.
Maternal and Child Care. Our Maternal and Child Care Department provides a family-centered experience with an award-winning, multidisciplinary team of caregivers. Humber River Hospital serves more than 3,000 children per year. We are considered a regional leader in women's and children's health care and strive to provide the best plan of care based on the needs of patients in our community.
Southlake Regional Health Center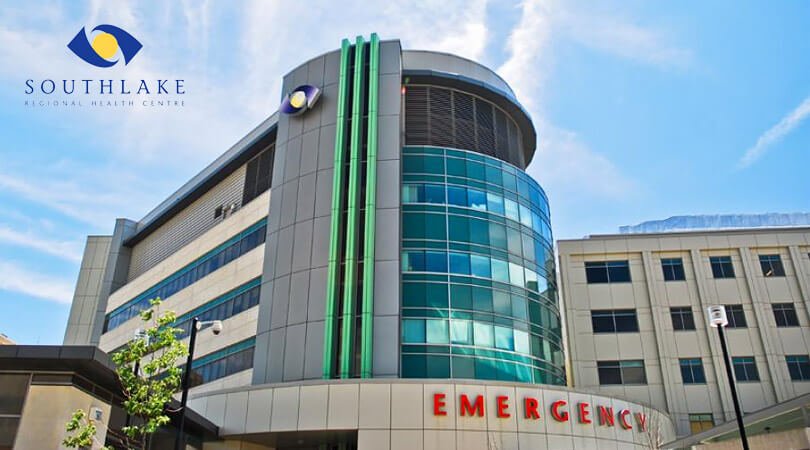 This is probably the best thing that can be offered to an expectant mother. The cozy atmosphere provides the most comfortable conditions for the mother in labor and her loved ones. The rooms here are completely different from the ones we are used to seeing here. They resemble a good hotel room and have all the necessary equipment.
Advantages:
First-class qualification of doctors and all staff.
Complete three meals a day for mothers. If you are accompanied by your husband or relatives, they can eat at the buffet, which always smells delicious of fresh pastries and aromatic coffee.
Security and safety. You can not be here without a special identifying bracelet or tag. They are worn not only by medical staff and visitors, but also by newborns.
Information support and prenatal education will prepare new parents for the arrival of a baby, and an experienced team will teach you how to care for and manage him in the first days of life.
Mount Sinai Hospital
This is a great hospital for people of all ages. Here they will take into account all your needs to the maximum and provide a wide range of medical services. Patient care is the main priority of the clinic management.
A whole floor is set aside for the maternity ward. Postnatal wards are located one floor up. The rooms are technically well equipped, spacious and comfortable.
Advantages:
The largest maternal and child health program in the country. More than 7,000 births are performed here every year and thousands of pregnancies with risks are observed.
Prenatal classes, which include preparation for parenthood and childbirth, as well as proper newborn care, breastfeeding and diet after 6 months.
Standard of Service.
Possibility of online tour of the hospital.
Children's massage courses.
In addition to exemplary medicine, state-of-the-art equipment and brilliant service, these hospitals share an atmosphere of respect, care and support. Here, you'll feel confident and at ease.